Partners program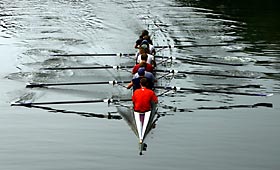 Breakthrough NPD supports a new fast, flexible paradigm for providing critical business services. That is to work with a network of affiliates to partner as needed to rapidly meet the unique needs of our clients.  You can envision this as a just in time supply of  business services bringing to bear only what is needed, when it is needed.  It allows us and our partners to be faster, better and lower cost.
Our partnerships include one or more of the following elements.
Mutual referral
We agree on a finder's fee that we pay you and you pay to us for direct referrals.  Generally this is for partners whose work compliments ours.  This can also work with overlapping partners when one of us is too fully engaged to serve a new client.
Cross marketing partners
This is for mutual use of partners' brand symbols and messaging in marketing collateral like web pages, brochures, press releases, presentations, etc.
Collaborating partners
These are partners that work with us on a project basis to serve a client.  This can be by subcontract, or to contract directly with the client, depending on the client's preference.  They can be our client or the partner's client.
Collaborating partners may compliment or overlap our services.  Work with overlapping partners usually is to marshal sufficient  resources for larger projects or to help with overflow. The latter case allows Breakthrough NPD or our partner to satisfy and keep a client in spite of being fully engaged with other work at the time.
In all cases, we do due diligence to make sure that our partners are worthy of our recommendation.  We expect and welcome the same.
Please submit the form below if you would like to join our network of partners.  You may also call or write directly.   Thank you for your interest.