International Services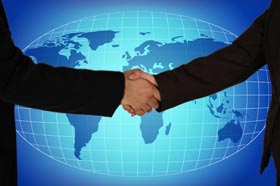 Communicating with Breakthrough NPD
Breakthrough NPD staff have the ability to communicate in French, German and Japanese but it is limited. It is best if your initial communications with us are in English if possible. We can engage partners who are fluent in French, German or Japanese at additional cost for specific projects if needed.
We have great respect for other societies and cultures so you will find a number of pages on our website in other languages. We have international experience in Europe and Asia and are happy to support clients in other countries.
Common to cultures
The essential elements of the product development process are the same across countries and cultures. We can advise, give training, or implement those elements for you directly. Usually we work with English speaking representatives of our client.
Unique to cultures
The one element that is different is the Voice of the Customer work. To be most accurate, customers should be interviewed in their native language. Moreover, how to phrase questions and interpret answers requires a deep cultural understanding. Therefore, we cannot do the VOC work for international clients.
Even so, we can support you in this most important work in three ways.
1. We can provide training to your personnel.
2. We can coach your staff as they conduct VOC work if you prefer. Our coaching can even take us into the same room as you conduct customer interviews or make observations. We can be your on-site partner. We provide the VOC method expertise to help you engage with your customers. Afterward you provide the language and cultural understanding to our methods to interpret the results.
3. We can do VOC work for organizations that want to do business in North America. This can be extremely valuable for adapting products that have been successful elsewhere, to ensure they also succeed in North America.
Please look at the list of services we provide to see if we can help you succeed.