Events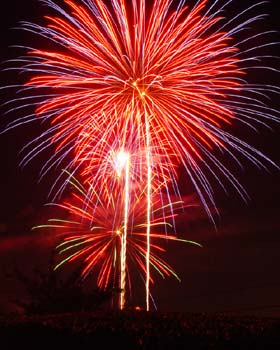 Upcoming
How will you tap into the global network to gain the 3 new C's of success: Communication, Collaboration, and Convergence?
May 29-30, 2008; Boston;
TiECON East "Harnessing the Network"; TiE
Westin, Waltham, Mass.
www.tieconeast.org
Network focus. Craig of Craig's List is one of the keynote speakers. Three tracks: IT, Life Sciences and India. Much less expensive than similar sized conferences. A day shorter but still a great value.
Past
How will you thrive when geography-defying phenomena dominate future opportunity?
June 14-16, 2007; Boston;
TiECON East "New World Keiretsu"; TiE
Hynes Convention Center
www.tieconeast.org
Future oriented like last year. Heavyweight speakers include the new Governor of Massachusetts, presidents of universities and founders of big startup successes. Much less expensive than similar sized conferences, (like FEI listed below). Great value.
Preeminent front-end development conference this Spring.
May 8-11, 2007; Boston; Front End of Innovation; PDMA & IIR
Sheraton Boston Hotel
www.frontendofinnovation.com
A key forum for product developers trying to make the big steps.
Meet The Strategy Paradox author in Boston.
March 27, 2007; Boston; The Strategy Paradox Boston Meet-Up; Deloitte Consulting LLP
Vintage Lounge
http://strategyparadox.pbwiki.com/Boston
A chance to talk with Michael Raynor about his new book. Michael is co-author with Clayton Christensen of The Innovator's Solution.
Record attendance at VOC conference.
Dec. 4-6; San Diego; Voice of the Customer; PDMA & IIR
The Hilton San Diego Resort on Mission Bay
www.iirusa.com/voc
Our president, Alan Chachich, was one of the conference organizers and moderated sessions at this conference. It was the only voice of the customer conference internationally this year and broke previous attendance records. See our Press page for more details.