Automotive case study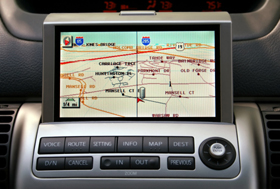 Denso compresses 200 days of testing into 3 weeks!
The Challenge
Denso Corporation, a leading Tier One supplier in the automotive industry, needed to test the quality of a large text-to-speech database provided by an external vendor containing hundreds of thousands of entries used in GPS navigation systems. This 200 day test project was just one of the many priorities Denso had to accomplish under the strict model year deadlines of the automotive industry. In this industry being smart about how you use your resources is a competitive advantage.
The Solution
Within a week of the phone call from Denso, Breakthrough NPD had a contract in place and started forming a team of QA testers. We have the capability to assemble a large number of experienced professionals on short notice. Our 50 testers got the job done in just 2 weeks of testing beating the deadline.
The Results
"Breakthrough NPD got 200 days of testing done in 3 weeks from first phone call to completion. Their extremely fast response was invaluable in allowing us to leverage our internal resources on other priorities. That amplified the work we accomplished while still meeting our tight deadlines. Breakthrough NPD has consistently helped us do more in spite of difficult deadlines when no one else could."
-- Senior Manager, Denso International America