Start up case study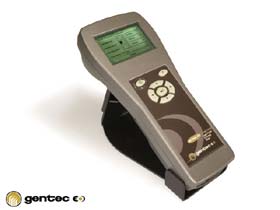 Startup Gentec-EO navigates the tech boom/bust and thrives!
The Challenge
Gentec Electro-optics, Inc. spun off of Gentec Inc. as an investor backed startup late in the tech boom at the turn of the century. Even in good times startups have a rocky road but Gentec-EO found itself going for a necessary second round of funding shortly after the tech bubble burst. The right business plan and new product development were crucial. Survival was at stake.
The Solution
We have a unique ability to go into both technical and market detail while keeping strategic objectives in mind. Our customer-centered market research brought back the data used to revise the business plan. As a result Gentec-EO got their second round of VC funding at a time when 90% of technology companies were being rejected for further investment. We created a process, wrote the requirements for, and helped Gentec-EO introduce over 30 new products in 18 months, doubling sales revenue in this period. Moreover, we provided deep technical insights about how a core technology would, and would not, play in the intended markets. That motivated Gentec-EO to make an abrupt change in direction that proved instrumental in their ability to survive the downturn and come out as a thriving, growing business.
The Results
"The founder of Breakthrough NPD, Alan Chachich, has a rare ability to work with complex technical details, customer psychology, and market understanding while keeping the big strategic picture in mind all at the same time. This combination was invaluable to us as we navigated the downturn. The results? Many successful products and contributions to our business plan leaving us with happy customers and investors. Alan would be a great asset to any team in a startup or turnaround situation."
-- Michel Giroux, President and founder, Gentec Electro-Optics, Inc.